Turkey's Borsa Istanbul up at closing session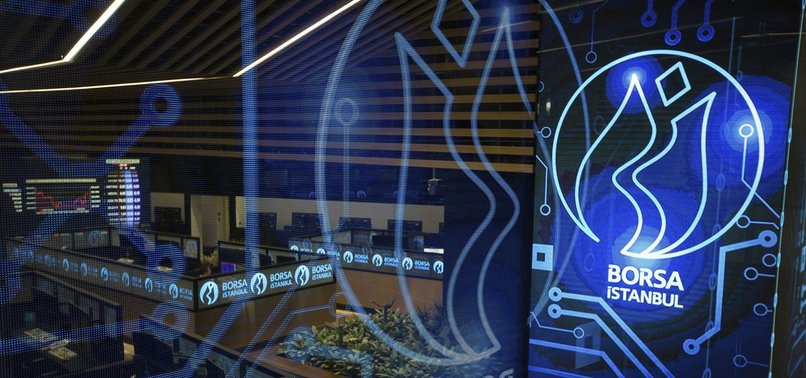 Turkey's benchmark stock index went up 0.75 percent to close at 92,389.11 points with a trading volume of around 5.4 billion Turkish liras (around $835 million) on Tuesday.
Borsa Istanbul's BIST 100 index ended the day with a 690.77-point hike from Monday's close of 91,698.34 points, while it started the day at 91,874.43 points.
Since the beginning of this year, the index has fallen around 20.6 percent, as it hit its all-time high at 121,531.50 points on Jan. 29.
The benchmark index hovered between 91,450.29 points and 92,748.37 points, while 42 stocks were on the rise, 47 on the decline, and 11 flat compared to the previous close.
The total market value of listed shares on the BIST 100 was 607.9 billion liras ($94.2 billion) at close, while the banking sectors index fell by 0.22 percent and holding sectors index gained 0.63 percent.
Among all sectors, the transportation sector index was the best performer, up 5.32 percent, and the tourism sector index saw the biggest drop, down 2.43 percent.
Stocks of the Turkish conglomerate Ittifak Holding (ITTFH) climbed the most, up 19.93 percent, while stocks of prominent hospital group MLP Saglik (MPARK) suffered the worst, falling 5.52 percent.
The BIST 100's most traded listed companies were national flag carrier Turkish Airlines, private lender Garanti, defense company Aselsan, iron/steel producer Kardemir and the country's leading petrochemicals producer Petkim.
One U.S. dollar traded for 6.4740 Turkish liras as of 5 p.m. local time (1400GMT), up from 6.4620 at Monday's close.
The euro/lira exchange rate fell slightly to 7.4980 by market close, versus 7.5010 at the previous close, and one British pound rose to 8.4240 Turkish liras, while the GBP/TRY rate was 8.4160 at Monday's close.
In Borsa Istanbul's Precious Metals and Diamond Markets, one ounce of gold traded for $1,193.70 as of 4.30 p.m. local time (1330GMT) Tuesday, almost unchanged from $1,193.80 at the previous close.
As of 6 p.m. local time (1500GMT), the price of Brent oil stood at $78.60 per barrel -- hovering between $77.25 and $78.65 during Tuesday -- climbing from around $66 at the beginning of 2018.