Turkey ready to trade in local currencies with China, Russia, EU instead of dollar, Erdoğan says
ECONOMY
Compiled from news agencies
Published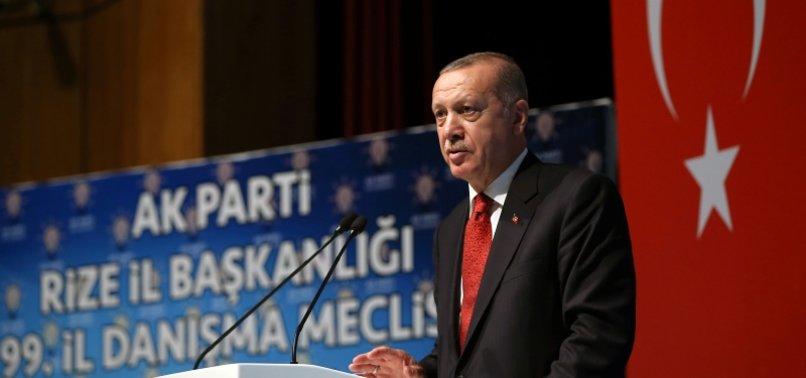 President Recep Tayyip Erdoğan on Saturday said that Turkey was preparing to trade with its top trade partners like China, Russia, Iran and Ukraine in local currencies instead of the U.S. dollar, adding that it was also ready to do the same with European countries.
Addressing the ruling Justi,ce and Developemnt Party (AK Party) memebrs i,n the Black Sea province of Rize, Presient Erdoğan also branded interest rates a "tool of exploitation" which should be kept as low as possible.
"Interest rates should be kept to a minumum because they are a tool of exploitation that makes the poor poorer and the rich richer," he said.
The nominally independent central bank has defied pressure over the last few weeks to hike interest rates in the face of high inflation and a tumbling currency.
Trump announced a doubling of steel and aluminum tariffs on Turkish imports days after a Turkish delegation returned from Washington with no progress on the detention of American pastor Andrew Brunson, who is under house arrest in Turkey on terrorism charges.
"I have just authorized a doubling of Tariffs on Steel and Aluminum with respect to Turkey as their currency, the Turkish Lira, slides rapidly downward against our very strong Dollar! Aluminum will now be 20 percent and Steel 50 percent," he said in a Twitter post.