UK clears way for 21st Century Fox to buy Sky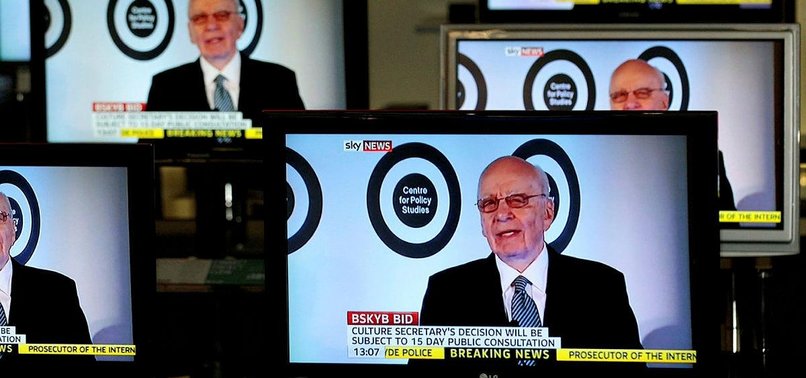 Britain's culture secretary has cleared the way for 21st Century Fox's bid for Sky following pledges that it will safeguard the independence of Sky News.
Britain on Thursday cleared the way for Rupert Murdoch's 21st Century Fox to take full control of pan-European TV giant Sky after Fox agreed to address media plurality concerns.
Despite the clearance, satellite pay-TV group Sky could still end up being bought by Comcast or Disney amid a US media industry tug-of-war.
"It is now a matter for the Sky shareholders to decide whether to accept 21CF's bid," Britain's Culture Secretary Jeremy Wright said in a statement.
Fox's long-running pursuit for all of Sky had been plagued by UK government fears over media plurality and broadcasting standards -- and the influence of Australian-born US citizen Murdoch.
Critics says that allowing Murdoch -- who owns major British newspaper titles The Times and The Sun -- full control of rolling TV channel Sky News would give him too much influence in the UK news business.
To remedy this, Fox has proposed to sell Sky News to Disney.
The UK government's statement meanwhile comes one day after both Comcast and 21st Century Fox raised their bids for Sky, escalating a takeover battle as media giants reposition themselves for the streaming era.
Comcast lifted its offer to £26 billion ($34.3 billion, 29.5 billion euros) only hours after Fox boosted its offer for the 61 percent of Sky it does not own.
Fox's latest bid values Sky at £24.5 billion.
The battle for Sky comes as Comcast is also embroiled in a takeover battle with Disney for Fox entertainment assets that are being split off from Murdoch's empire.
Some analysts have said Comcast could drop its bid for the Fox assets should it win Sky.
Media giants such as Disney and Comcast have been looking to beef up their creative offerings to compete with Netflix and other streaming services that are eroding the value of conventional cable television assets.