Venezuela eyes Turkish cooperation in petrochemistry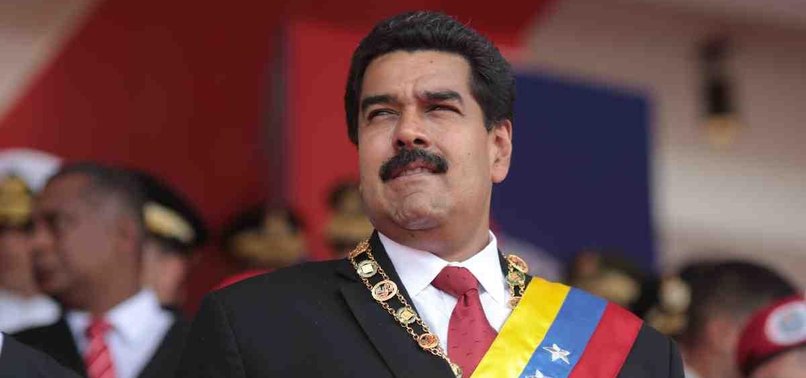 Venezuela's President Nicolas Maduro said Tuesday that the country aimed to get ahead in the field of petrochemistry in cooperation with Turkey.
Speaking at the Turkey-Venezuela Business Forum in Istanbul, Maduro invited Turkish businesspeople to invest in all fields in Venezuela.
"Venezuela has certified reserves. We may progress in production economy in oil and various fields. We are open to development," he said.
Maduro stated that the country wants to realize the dream of a better world, where people live happily, with Turkey while pointing out its advantageous geographical location for global trade.
Nail Olpak, the head of the Foreign Economic Relations Board of Turkey (DEIK), said ties between both countries accelerated in recent years thanks to Maduro's visits to Turkey.
"We believe that steps needed by the Turkish business circle which is keen to operate and currently operates in the region will be taken under the leadership of [Maduro] in order to ease our investments and to free bilateral trade," Olpak said.
Maduro also noted that Turkey can benefit from petro cryptocurrency launched by Venezuela.
"Petro cryptocurrency can be used in foreign trade and investments. This will benefit to Turkey and improve our economic ties," Maduro said.
Venezuela released the petro cryptocurrency in February.

President Nicolas Maduro announced 100 million petros would be released with an estimated worth of $6 billion.

The price of the petro currency, the government said, would be defined according to the price of a barrel of crude oil.
The launch came as Venezuela continues to grapple with a widening economic crisis that has led to political instability, massive protests and food shortages.
The U.S. has prevented its citizens and anyone within the country from trading in or financing Venezuela's Petro cryptocurrency.