Turkish construction firm signs a series of deals in Russia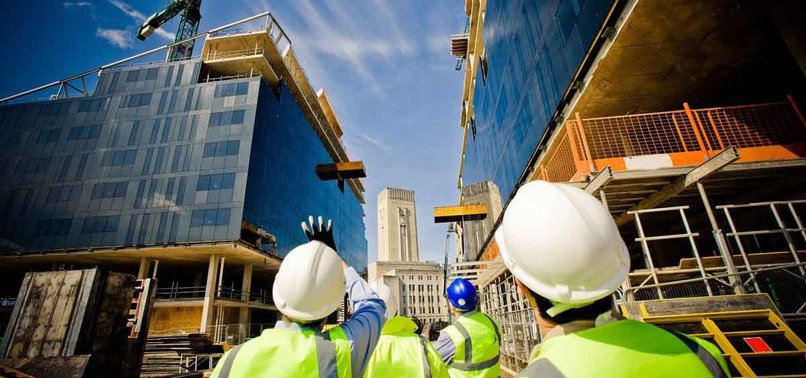 The Turkish construction giant, Rönesans Holding has signed four new agreements in Russia, the company announced Saturday.
The deals with the Amur Gas Processing Plant, Sberbank, and the Administrative Divisions of Moscow and St. Petersburg Trams, were signed at the St. Petersburg International Economic Forum (SPIEF).
Of the four, the contract to build Gazprom's Amur Gas Processing Plant was the biggest at an estimated 1.3 billion euros. Rönesans Holding and Italy's Maire Tecnimont will jointly carry out the project, scheduled to be completed by 2023. "With this agreement, we will be undertaking the construction of Gazprom's largest gas processing plant in Russia," Alptekin Tizer, president of Rönesans Heavy Industries, said.
He added the plant would have an annual production capacity of 42 billion cubic meters. It will process gas from Yakutia and Irkutsk.
The plant will carry Russia's gas to China and it will support Amur and East Siberia regions' social, economic and industrial development.
It also signed a Memorandum of Understanding (MoU) to build the Yuniy transfer station, Yujnaya subway station and Kolpino tramway project investment will cost around $321 million, the company said.
The agreement with the Administrative Divisions of Moscow includes projects in medical services, offices and hotel complexes, and investment appeals.
Meanwhile, Sberbank and the Rönesans Holding signed an agreement to cooperate in several areas, like investment banking and financing activities.
Rönesans Holding continues to expand rapidly in Europe as well as in Turkey as it aims to become one of the leading contracting companies worldwide.
Established in 1993 by Erman Ilıcak, the company provides services as the main contractor and investor in more than 20 countries around the world.
It operates in different sectors including construction, real estate development, energy and health. It is the 38th largest international contracting company in the world and the 10th largest contractor in Europe.
Rönesans Holding employs more than 60,000 people. It mainly builds shopping malls, offices, hotels, houses, composite structures, heavy industry plants, infrastructure projects, manufacturing industry plants, chemical and pharmaceutical plants, food and beverage processing plants, automotive and machine factories, government buildings, health complexes and power plants.
Its assets climbed to $8.1 billion at the end of 2017, with a global turnover of around $4.2 billion, according to the company's official website.