Turkey's Erdoğan calls on citizens to convert dollar, euros into lira
ECONOMY
Agencies and A News
Published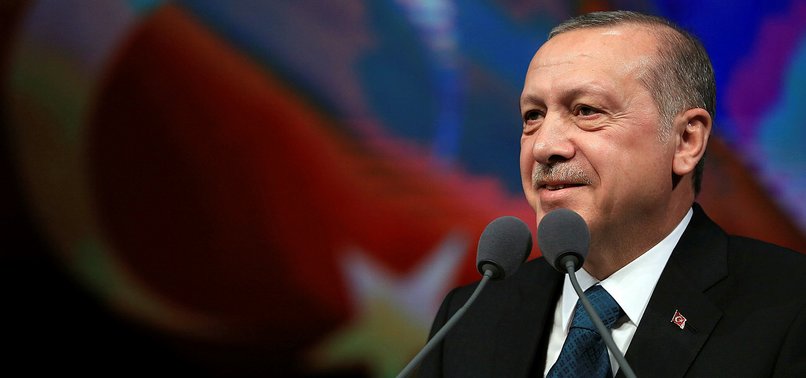 Speaking about fall of Turkish lira against the U.S. dollar, Erdoğan called for working together to spoil the game of the "interest lobby" ahead of June 24 presidential and parliamentary elections in Turkey, and saying in his speech: "My brothers and sisters who have dollars [and] euros beneath their pillows, please change your money with the Turkish liras. We will break this game together."
Turkish President Recep Tayyip Erdoğan called on Turks on Saturday to convert their dollar and euro savings into lira, as he sought to bolster the ailing currency which has lost some 20 percent of its value against the U.S. currency this year.
"My brothers who have dollars or euros under their pillow. Go and convert your money into lira. We will thwart this game together," Erdoğan said at a rally in the eastern city of Erzurum ahead of parliamentary and presidential elections on June 24.
In recent months, the Turkish lira has been losing ground to the U.S. dollar. The USD/TRY rate has risen nearly 20 percent since the beginning of this year.
Last week, the dollar/lira rate hit an all-time high -- 4.93 -- just before the Central Bank raised interest rates, helping the lira gain ground. Last year, one dollar traded for 3.65 liras on average.
Erdoğan also called on the financial sectors not to "play game" and "make manipulation", otherwise they have to pay "heavy price".
"We see the game played [against the Turkish lira] and we are going over it with the tools in your hand."
He also called on his countrymen to disregard rumors and to protect the Turkish lira.
More than 4,400 terrorists have been "neutralized" in Syria's Afrin region so far since the start of the Turkish-led Operation Olive Branch, President Erdoğan said on Saturday.

TURKEY NEUTRALIZES 4,475 TERRORISTS IN SYRIA'S AFRIN
Speaking at his ruling Justice and Development (AK) Party's rally in eastern Erzurum province, Erdoğan said: "4,475 terrorists have been neutralized in Afrin so far."
Turkish authorities often use the word "neutralized" in their statements to imply that the terrorists in question either surrendered or were killed or captured.
Turkey also "neutralized" 414 PKK terrorists in the operations being conducted in northern Iraq, he said.
The president also said anti-terror operations neutralized 398 terrorists inside the country.
Listed as a terrorist organization by Turkey, the U.S. and the EU, the PKK has waged a wide-ranging terror campaign against the Turkish state since the mid-1980s, in which an estimated 40,000 people have been killed.