Over 100,000 house sales in Turkey in April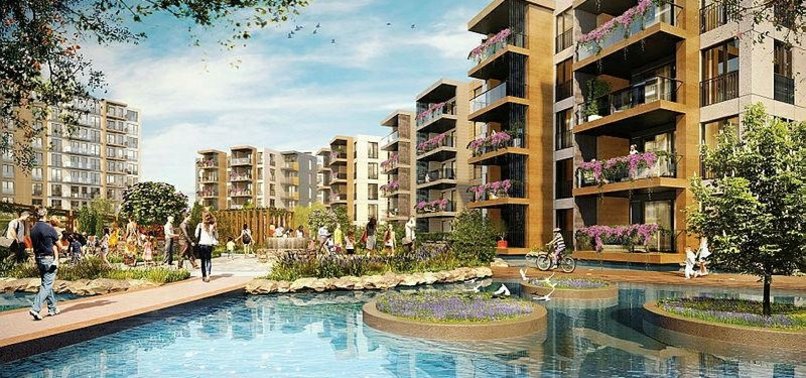 The number of property sales in Turkey this April fell 9.9 percent compared to the same month last year, the country's statistical authority announced on Friday.
Last month, 103,087 houses were sold in Turkey -- including 47,534 new house sales, while the rest were previously owned -- the Turkish Statistical Institute (TurkStat) reported.
Istanbul -- Turkey's most-populous city and one of its top tourist attractions -- boasted the largest share of house sales with 16.9 percent, or 17,414 houses, the institute said.
It added that the capital Ankara and the Aegean province of Izmir racked up 10,352 (10 percent) and 6,418 (6.2 percent) of total housing sales, respectively.
- SALES TO FOREIGNERS JUMP 25.8 PCT
The number of properties sold to foreigners in April surged 25.8 percent year-on-year.
Of the total sales, 2,043 houses were sold to foreigners, including 676 units in Istanbul.
Following Istanbul, the Mediterranean resort city of Antalya came second with 475 properties, while the northwestern province of Bursa ranked third with 150 units.
The figures showed Iraqi citizens topped the list of buyers with 337 properties, followed by Saudis with 252 units, Iranians with 138, Kuwaitis with 116, and Russians with 112.
The next data in the area are due out on June 20.