Ukraine invites Turkish investors for buyouts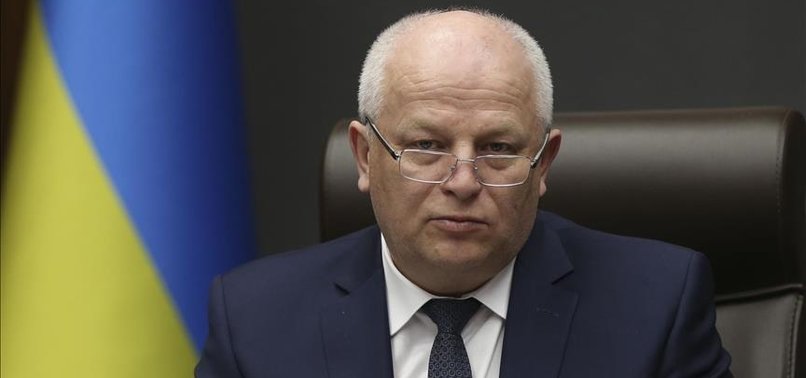 Ukraine's economy minister has invited Turkish investors to take part in privatization process in his country.
"We want Turkish businesspeople to benefit from privatization process and invite them to join tenders," Stepan Kubiv, Ukraine's first deputy prime minister and minister of economic development and trade, said in an interview with Anadolu Agency.
Noting the cordial economic relations between Turkey and Ukraine, Kubiv said the two countries are not rivals and they "complement each other economically and socially."
According to TurkStat, Turkey's official statistical authority, the foreign trade volume between Turkey and Ukraine surged 9.4 percent year-on-year in 2017.
Highlighting that works to finalize bilateral Free Trade Agreement (FTA) between the two countries continue, Kubiv said the agreement can be signed in next six months.
"We work on joint projects in the field of agriculture, energy and defense. The partnership in growing wheat and processing meat are also on our agenda. All those developments are accelerating the signing process," Kubiv said.
Burak Pehlivan, chairman of the International Ukrainian Turkish Businessmen Association (TUİD), said Turkish and Ukrainian economic and political relations are at the "best level" in history.
"There is a quite positive perception about Turkey in Ukraine," Pehlivan noted.
Pehlivan underlined that the FTA was the most important agenda in the economic relations of both countries. "We hope the agreement would be signed in 2018. After that, Ukraine will attract Turkish investment substantially."
Gennadiy Chyzhykov, head of the Ukrainian Chamber of Commerce and Industry, said the two countries should join hands and cooperate to enter other markets.
"We are not only an important partners but we are also on the way to become strategic partners," Chyzhykov said.
He said Turkish businessmen have undertaken more than 162 projects worth of $5.1 billion in Ukraine in the last couple of years and added that 600 Turkish companies have made investment of $2 billion in the country.
On Thursday, Turkish Economy Minister Nihat Zeybekci said the FTA, which takes both countries to a "jumping point", can be approved this year and implemented in the beginning of 2019.