Turkey's Borsa Istanbul up over 1 pct at close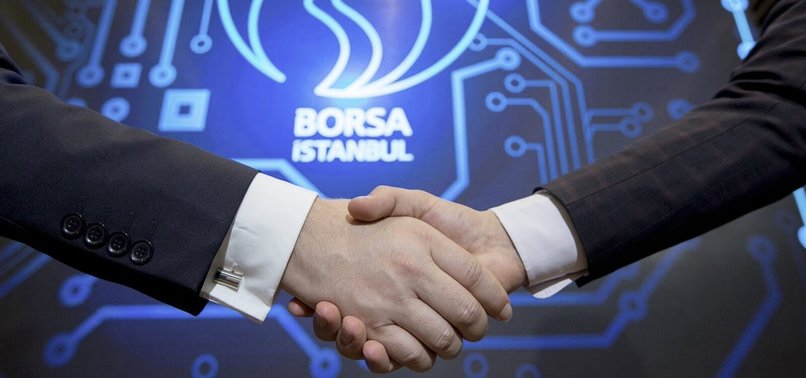 Turkey's benchmark BIST 100 stock index was up 1,496.92 points, or 1.28 percent, to close at 118,411.44 points on Monday.
The trade volume was 6.5 billion Turkish liras ($1.75 billion), while the banking and holding sector indices rose 2.2 and 0.67 percent, respectively.
Among all sector indices, the mining sector index was the best performer, up 6.77 percent, while the wood paper printing sector index fell the most, 0.94 percent.
Stocks of mining firm Koza Madencilik were the top gainer of the day -- up 14.55 percent -- while stocks of Kipa Ticaret, operating supermarkets, fell 7.58 percent -- the biggest drop of the day.
The day's most-traded stocks were national flag carrier Turkish Airlines, Koza Madencilik, private lender Garanti, gold company Koza Altin, and iron and energy firm Ipek Enerji.
On Friday, Borsa Istanbul's BIST 100 index closed at 116,914.52, rising 0.30 percent with a 4.7 billion-Turkish lira ($1.2 billion) trade volume.
The US dollar/Turkish lira rate climbed to 3.8340 as of 5 p.m. local time (1400GMT) on Monday, from 3.8130 at the previous week's close.
The euro/lira exchange rate also climbed to 4.7210, compared with Friday's close of 4.6910.
The BIST Gold Exchange index lost 0.27 percent in value, while a kilogram of gold traded at 162,500 Turkish liras ($42,3552) as of 4.30 p.m. local time (1330GMT) Monday, down from Friday's closing price of 161,750 Turkish liras ($42,160).
As of 6.30 p.m. local time (1530GMT) Monday, the price of Brent oil fell slightly to $64.33 per barrel, versus $64.70 at the previous close.
Turkey's current account deficit widened by $4.4 billion, to reach nearly $7.1 billion year-on-year in January, while it rose by around $18 billion to reach $51.6 in the 12-month period, compared to the previous period, Turkey's Central Bank announced on Monday.