Turkey's steel production soars 7.6 percent in January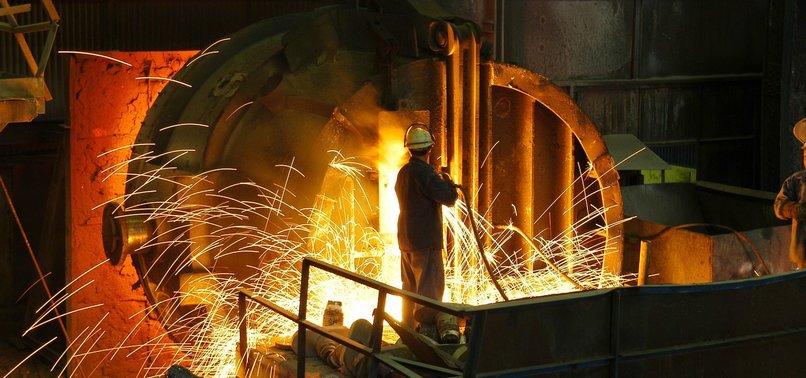 Turkey's crude steel production jumped 7.6 percent to 3.17 million tons in January, compared with the same month in 2017, according to the World Steel Association on Monday.
International total crude steel production, comprising 64 countries, was 139.44 million tons in January, up 0.8 percent from 138.27 million tons during January 2017, according to the association's report.
China produced almost half of the world's crude steel, with 67 million tons in the month. Its production dropped 0.9 percent in January compared with the same month last year.
Japan and India came next with 9 million tons; the U.S. followed with 6.8 million tons, and then South Korea with 6.1 million tons.
Among EU states, Germany had the most crude steel production at 3.7 million tons.
The crude steel capacity utilization ratio of countries in January was 70 percent, down 0.2 percentage points from January 2017.
World Steel Association members represent nearly 85 percent of the world's steel production.
Turkey's production in January 2017 was 2.95 million tons, the report showed.