Erdoğan invites French firms to join Turkey's progress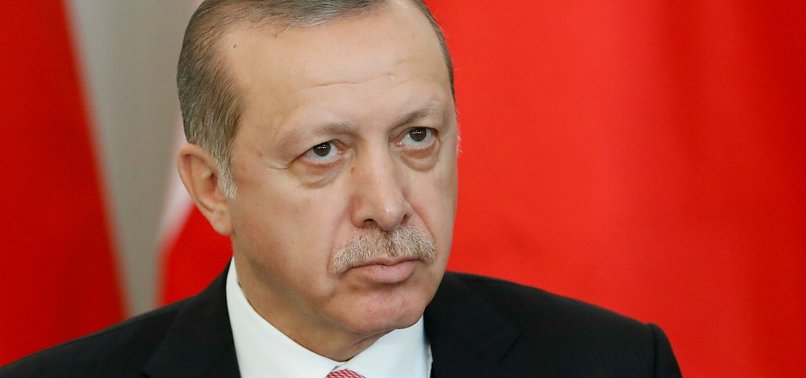 Turkish President Recep Tayyip Erdoğan on Friday called on French businesses in Paris to take part in Turkey's economic growth.
Erdoğan made the remarks during his meeting with members of the Movement of the Enterprises of France, a Paris-based federation.
"There is no obstacle in front of you to benefit from investment incentives," Erdoğan said, adding that foreign investors enjoy same rights as Turkish businessmen in Turkey.
Erdoğan said that he believes more French-financed companies can be established in Turkey; the number currently totals around 1,500 firms.
The Turkish president also insisted that both sides should aim for a trade volume of €20 billion ($24 billion); it was $13.5 billion last year.
About the deal between Turkish Eximbank and Bpifrance Assurance Export, Erdoğan said such agreements would develop bilateral relations further.
According to the deal, companies would be given a joint guarantee and insurance to a project of the firms, which are based in Turkey and France, in third countries, and exports of goods and services.
Turk Eximbank said in a statement the deal also aims to increase access of Turkish firms to additional funding sources and to make them more competitive.
Earlier during his day-long trip, Erdoğan had met French President Emanuel Macron and also addressed a joint news conference.