Turkey's inflation hits 11.92 percent in December 2017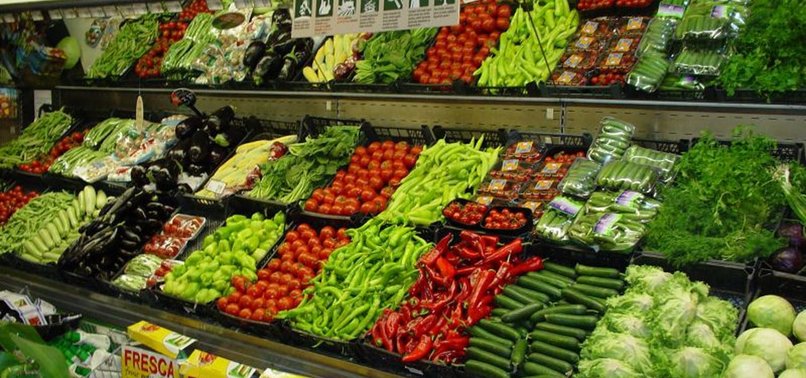 Turkey's annual inflation rate reached 11.92 percent in December 2017, the Turkish Statistical Institute (TurkStat) announced on Wednesday.
The December 2017 figure was down from 12.98 percent in November 2017.
Consumer prices saw monthly change of 0.69 percent in December 2017.
Consumer prices over the 12-month average in Turkey saw an increase of 11.14 percent by December 2017, according to official data.
The highest monthly and annual increase were in transportation with 1.69 percent and 18.24 percent respectively, the report said.
Clothing and footwear saw the highest-monthly decrease with 2.39 percent in the same period.
December 2016 inflation rate was 8.53 percent, according to TurkStat.
The inflation figure of December 2017 was above expectations.
Turkey's inflation rate for 2017 was expected to reach 11.73 percent, according to a group of 20 experts who gave their forecast to Anadolu Agency on Tuesday. The economists also predicted that Turkey's inflation rate for December 2017 would increase by 0.51 percent.
The Turkish Central Bank (CBRT) had forecasted that inflation rate would fluctuate between 9.3 percent and 10.3 percent through the end of 2017 in its quarterly inflation report released on November 2017.
Commenting on December 2017 figures, DenizBank Investment Group strategist Orkun Godek underlined that monthly rise in inflation rate was slightly above the market's predictions.
"The high course of core inflation rate will push Turkish Central Bank to maintain its current monetary policy," Godek said, adding that consumer prices might see a bounded decrease in the first half of 2018 on the back of a base effect.
KapitalFX Analyst Enver Erkan also said the latest inflation figure was considerably high compared to expectations.
"We can say that, the worst has passed but headline remains very high," he added.
Erkan said inflation would remain at double-digit levels while high rates would continue in line with current policy stance of Turkish Central Bank and this year's exchange rates expectations.
"CBRT could respond to the increase in core inflation by hiking late liquidity rate by another 50 basis point on 18th January, no change is expected in other interest rates. Tight monetary policy will continue in the upcoming period," he added.