Turkish business world calls for new reform policies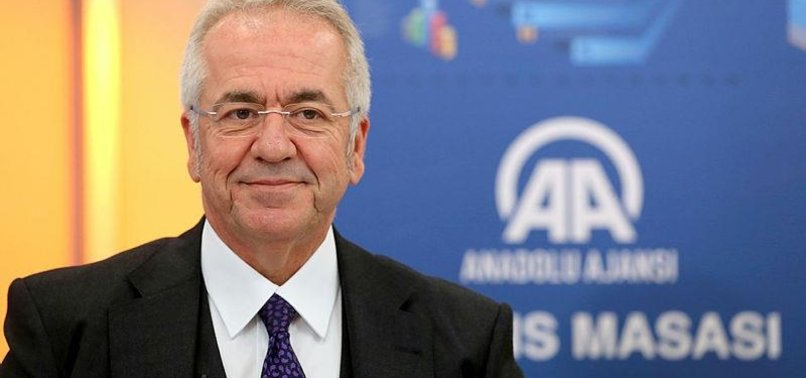 Turkish businesses need reformist economic policies that support consistent and effective production along with increasing competitive capacity and prosperity, Erol Bilecik, chairman of the Turkish Industry and Business Association (TUSIAD), said on Thursday.
"We definitely need a new economic development story. Turkey, and especially the Turkish private sector, has an ability, ambition and energy to enable our country to gain that acceleration," Bilecik said at Turkey's top businesses association high advisory council meeting in Ankara.
"We need a contemporary education approach, a foreign policy that understands the importance of integrating with the world, a judicial system that operates by sticking to universal rules and to be a rising country in the fight against corruption," Bilecik said.
Bilecik said that although Turkey's economy had maintained its growth trend for the last 15 years there was a difference in terms of quality and quantity between the period of 2002-2007 and 2010-2017.
"Turkey grew on average 7 percent before global crises and 5.6 percent in the aftermath of crises," he said.
From 2002 to 2007 the country managed to reduce its fragility, inflation rate and debt ratio while growing, Bilecik said.
"We grew on the back of reforms that helped productivity increase and also attracted qualified labor force and a considerable amount of foreign direct investment as we strengthened our relations with the EU and the West," he said.
He underlined that the growth policy the country implemented after global crises had depended on cheap liquidities as well as on consumer and public expenditures rather than rising productivity.
- PRICE STABILITY
"This approach caused our financial indicators to be destroyed and fragility to rise," he said.
Bilecik said Turkey's inflation rate of almost 13 percent was not acceptable while it hovered around 3-4 percent in similar developing countries.
He said the Central Bank's main role was not an institution served to create prosperity and growth but one to provide price stability.
Every policy that distances Turkey from price stability damages the country's economy, Bilecik said.
"Higher inflation and growth rates can not exist at the same time. This growth is not sustainable and is always temporary," Bilecik said.
"The main determinant of our current situation is how we react to global developments, how we respond them," he added.
He said that Turkey's EU membership bid was the natural result of the history of its modernization and constituted a significant opportunity for realizing its potential.
"This process contributed not only Turkey's property but also to its strategic position and image," he said.
Bilecik added that the update of the customs union agreement with the EU should not be sacrificed due to cyclical crises.
He said Turkey should swiftly sign a deal with the United Kingdom, with which Turkey has an export surplus, should London ink a new agreement with the EU.
"The difficulties the U.K. faces during the Brexit process emphasize the importance of EU membership," he added.
- 'SCIENTIFIC AND TECHNOLOGICAL DEVELOPMENTS'
Tuncay Özilhan, the president of the TUSIAD High Advisory Council added that efforts to keep up with global developments in science and technology should not be delayed amid political and geo-strategic threats.
"Scientific and technological developments will pave the way for significant changes in societies' lives," he said.
The Turkish economy needs a new vision that focuses on production with the use of high technology, Özilhan said.
The most problematic field is education, Özilhan pointed out, noting that education quality could not be reached despite a rise in university numbers.
Özilhan underlined that radical reforms should be made in all fields, for instance in business life, the tax regime, the social security system, the financial system and the education system in order to keep up with changes in society and technology.
He added that the independence and neutrality of the judiciary, freedom of expression and thought, free and scientific academic environment, a free media and internet environment, well defined authorizations and responsibilities, a merit factor in the public administration constituted important parameters for the country's competitive power.
"Turkey is gaining power as long as the country proceeds through democracy and the rule of law, its economy is getting strong and the citizens' prosperity and happiness is soaring," Özilhan added.
Bilecik also mentioned the U.S. decision to recognize Jerusalem as the capital of Israel, saying it should be reversed as the Middle East does not need more conflict areas.
"This is a wrong and irresponsible decision which will trigger violence in the world," Bilecik said.