Erdoğan's Greece visit expected to boost economic ties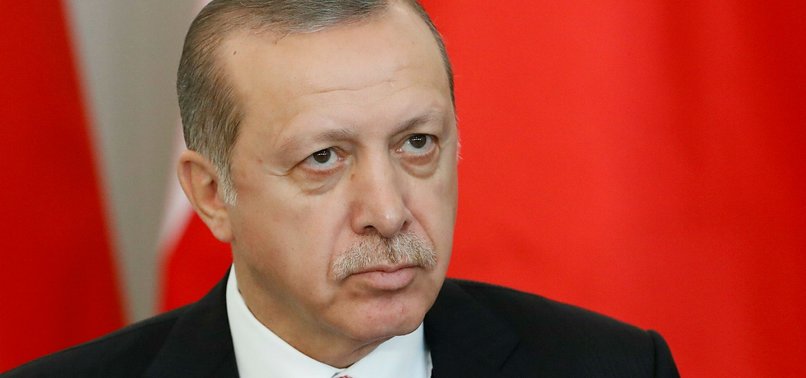 President Recep Tayyip Erdoğan's upcoming visit to Greece is expected to boost bilateral trade relations, said the head of Turkey-Greece Business Council on Wednesday.
"Turkish investments [in Greece] would increase with the reduction or removal of [bureaucratic] obstacles," Tevfik Bilgen told Anadolu Agency.
Erdoğan will visit Greece on Thursday and Friday to become the first Turkish president to visit the country in 65 years. Bilateral relations and regional issues will be discussed during the two-day official visit, which was planned upon the invitation of Greek President Prokopis Pavlopoulos.
Bilgen said that the bureaucratic problems facing Turkish investors in Greece were being solved gradually. "These problems do not only affect Turkish investors, but also European investors," he added.
Bilgen said the two countries' businesspeople should come together more often, so that they could find more business opportunities.
According to the Turkish Statistical Institute (TurkStat), the trade volume between the two countries fell by 47 percent to $2.6 billion in 2016 down from $4.9 billion in 2012.
Over the same period, Turkey's exports to Greece rose 1.8 percent to $1.4 billion, while the country's imports from Greece were down 66.5 percent to $1.2 billion.
Turkey is the fourth largest market for Greece exports and ranked 12th among the country's import partners.
Greece needs to increase its industrial production, according to Bilgen.
According to data provided by the Turkey's Economy Ministry, the Greek economy is majorly based on the services sector -- with 79.4 percent -- while the industry and agriculture sectors have a share of 18.7 and 1.9 percent, respectively.
Bilgen is hopeful that any problems between the two countries including red tape could be solved since both Turkey and Greece have "economic interests from each other".
"Businesspeople keep contributing to this [end] through business forums, meetings and mutual visits," he said.
The current gross domestic product (GDP) of Greece, which has been struggling with a financial crisis since 2008, amounts to nearly $200 billion. The country has a population of around 11.2 million with a $18,366 GDP per capita.
Greece's average annual inflation this year is 1.17 percent as the country is facing a high unemployment rate of 21.6 percent.