Turkish economy will grow above 6 pct in 2017, OECD says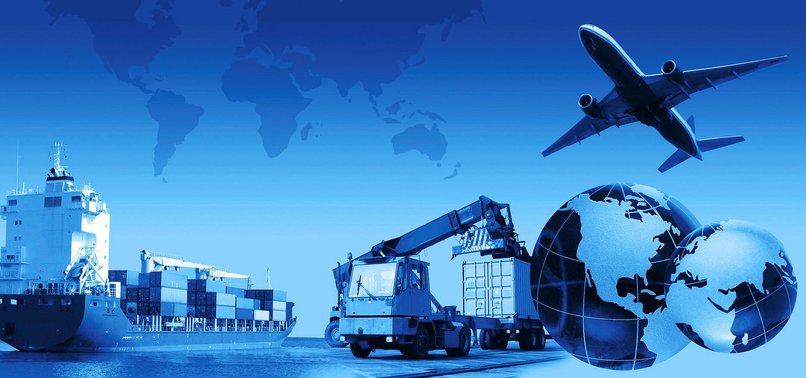 The Organization for Economic Co-operation and Development (OECD) stated on Tuesday that "Economic growth is estimated to have exceeded six percent in 2017, driven by strong fiscal stimulus and an export market recovery."
Turkey's economy is expected to expand above six percent by the end of this year, according to the Organization for Economic Co-operation and Development (OECD) on Tuesday.
The OECD's revision indicated an increase to 6.1 percent from 3.4 percent growth forecast for the Turkish economy for this year; the organization also revised up its 2018 growth forecast to 4.9 percent from 3.5 percent.
"Economic growth is estimated to have exceeded six percent in 2017, driven by strong fiscal stimulus and an export market recovery," the OECD said.
"It is projected to edge down but to stay between 4.5 percent and five percent in 2018 and 2019," it said. "Consumer price inflation remains far above the target and disinflation is projected to be slow."
Since the beginning of this year, annual inflation saw its lowest level in January -- 9.22 percent -- and hit its highest level at 11.90 percent in October, according to the Turkish Statistical Institute (TurkStat).
Turkey's exports in the first nine months of 2017 amounted to around $115 billion -- a 10.5 percent rise compared with the same period in 2016.
The Turkish Central Bank forecasted that the inflation rate will fluctuate between 9.3 percent and 10.3 percent through the end of 2017.
"As fiscal stimulus is scheduled to be withdrawn in 2018, against the backdrop of continuing regional and domestic uncertainties, strengthening business and household sentiment will be essential for maintaining growth momentum," the OECD said.
-FORECASTS
OECD's update on the Turkish economy follows the International Monetary Fund upping Turkey's 2017 growth forecast 2.6 percentage points on Oct. 10, the World Bank raising its forecast 0.4 percentage points on Oct. 19, the European Bank for Reconstruction and Development (EBRD) lifting it by 2.6 percentage points on Nov. 7 and the EU increasing by 2.3 percent on Nov.11.
The Turkish economy expanded beyond forecasts in the first quarter (5.2 percent) and second quarter (5.1 percent) of this year, while it grew 5.2 percent in 2014, 6.1 percent in 2015 and 2.9 percent last year.
"Growth has gathered momentum in 2017 on the back of temporary tax measures stimulating consumption and employment, massive government credit guarantees and a strong recovery in export demand," read the OECD report.
Earlier this year, the Turkish government reduced a 6.7 percent special consumption tax on white goods to zero, and lowered 18 percent VAT on furniture to eight percent for a specific time period, in a bid to support domestic demand.
In March, the government also introduced a new framework for a credit guarantee fund (CGF), which aims to help small and medium-sized enterprises obtain credit via banks by providing the Treasury with guarantees for losses from possible non-performing loans.
"Effective progress with the announced structural reforms, fiscal transparency and disinflation goals of the Medium-Term Economic Programme 2018-20 would bolster confidence and boost domestic and foreign private business investment," the organization added.
As noted in the country's medium-term economic program announced on Sept. 27, the government is targeting growth of 5.5 percent this year as well as through to 2020.
-EMPLOYMENT
On Monday, President Recep Tayyip Erdoğan said it would not be a surprise if the Turkish economy grew by around seven percent in 2017.
"Employment has increased rapidly, but the labor force is expanding faster still, by three percent annually even without including the informal jobs held by refugees," the OECD said. "As a result, the unemployment rate is around 11 percent."
According to TurkStat, unemployment in Turkey dropped 0.7 points to 10.6 percent in August compared to the same month in 2016 as the number of employed rose by 1.36 million to 28.82 million over the same period.
The targeted annual unemployment rate at the end of 2017 is 10.8 percent, 10.5 percent for next year, 9.9 percent in 2019 and 9.6 percent in 2020.
Meanwhile, the OECD stated that the global economy will grow by 3.6 percent this year, 3.7 percent in 2018 and 3.6 percent in 2019.
"The projections reflect slight improvements in the global economy since the previous Interim Economic Outlook in September 2017, but also concerns about long-term momentum," it added.