Turkish Premier Yıldırım's US visit to strengthen economic ties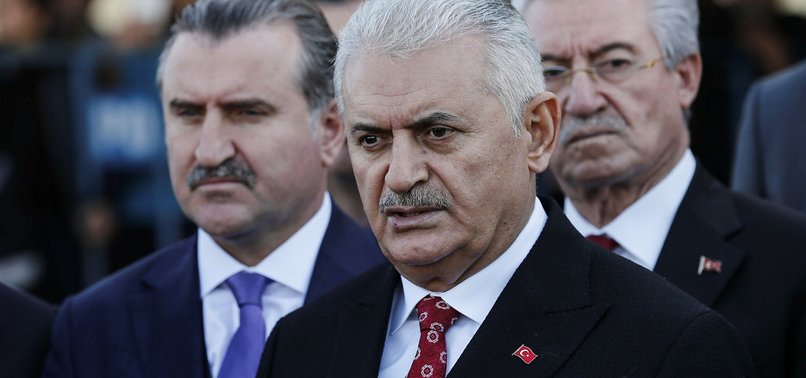 "We believe that Turkish Premier Yıldırım's US visit will eliminate some negative issues [in Turkey-U.S. relations] such as the visa dispute and rumors about our banks", TAIK Executive Board Member said Yalçındağ said in statement on Tuesday.
The visit of Turkey's prime minister to the U.S. starting Tuesday will pave the way for stronger bilateral economic ties, according to a top official of the Turkey-U.S. Business Council (TAIK).
"There are some negative issues [in Turkey-U.S. relations] such as the visa dispute and rumors about our banks. I believe our prime minister's visit will help to eliminate these, and his talks will open a new door for strengthening economic ties," TAIK Executive Board Member Mehmet Ali Yalçındağ said on Tuesday.
Premier Binali Yıldırım is scheduled to meet U.S. Vice President Mike Pence during his four-day visit, according to the Turkish Prime Ministry.
The two leaders will discuss bilateral political, economic, and military ties, as well as regional issues such as Syria and Iraq.
Yıldırım will also meet with investors and businesspeople during his U.S. visit.
Yıldırım's trip comes amid signs of improving Turkish-U.S. relations. Both countries Monday partially restored visa services after a nearly month-long row over Turkish staffers of a U.S. mission arrested for alleged FETO ties.
Turkey and U.S. have a longstanding friendship and have cooperated in a wide range of fields, such as trade, the economy, military and politics, Yalçındağ said.
"We played many roles in improving the region that we had through this cooperation," he added.
-'KEEP COMMUNICATIONS CHANNELS OPEN'
Despite some tests of their strong relations, both countries are aware of the advantages of cooperation for each other as well as the region at large, said Yalçındağ.
The business world expects both sides to keep communication channels open, he underlined.
Yalçındağ said that the recent visa row had worried business circles, especially U.S. companies with investments in Turkey.
The visa dispute was sparked on Oct. 8, when the U.S. Embassy in Ankara announced the suspension of non-immigrant visa services to Turkish nationals, following the arrest of a local employee working at the U.S. Consulate in Istanbul. This prompted a tit-for-tat response from Ankara.
Howard Beasey, head of the Turkish-American Council, also said the discussion would likely seek to build on a renewed desire by both countries to improve bilateral economic ties through advancing manufacturing and various technological sectors' integration.
Beasey added that business circles expect both governments to find a middle ground on political issues to continue their business and enhance bilateral trade relations.
"Both sides acknowledge that bilateral relations are going through a challenging time. Multiple issues must be resolved to have a stable and forward-looking partnership," he said.
-'POSITIVE ATMOSPHERE'
On the temporary suspension of visa services, Beasey said the development had shaken business communities' confidence and companies' ability to conduct business unfettered in either market.
"Fortunately, as of yesterday both countries reached agreement to start processing non-immigrant visa applications once again. This should set a positive atmosphere for Prime Minister Yıldırım's scheduled meetings in the U.S.," he said.
According to the Turkish Statistical Institute, Turkey's exports to the U.S. in the first nine months of this year rose 34.1 percent year-on-year to nearly $6.5 billion.
During the same period, the country's imports from the U.S. reached almost $9 billion, up 3.8 percent.
The 2016 trade volume between the two countries totaled $17.5 billion.
Turkish exports to the U.S. constituted 4.6 percent of the country' total exports, while the U.S. share of total imports was 5.5 percent.