Turkish shares hit new record-high close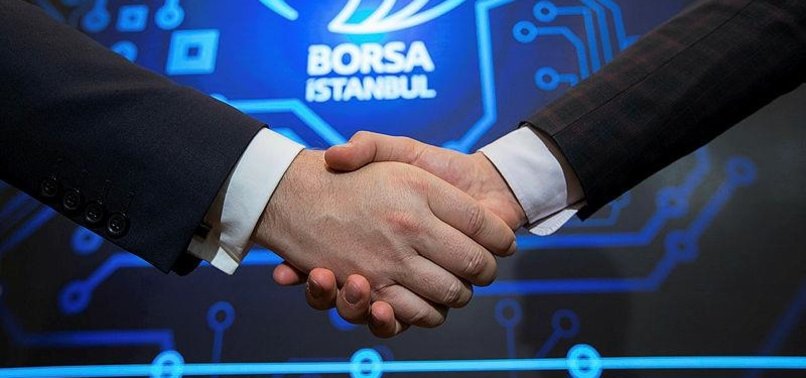 Turkey's benchmark stock index closed Monday up 2.58 percent at 114,165.67 points, marking its highest-ever close.
Borsa Istanbul's BIST 100 index was up 2,872.90 points from Friday's close of 111,292.78 points with a total trading volume of 8.6 billion Turkish liras (nearly $2.22 billion).
Turkey's benchmark stock index had previously posted its highest close on Nov. 1, with 113,024.27 points.
On the first trading day of the week, the index climbed to its all-time high, hitting 115,093.34 points.
According to analysts, the BIST 100's peak came after U.S. missions in Turkey began to accept visa application on a limited basis, breaking a nearly month-long logjam and easing a diplomatic row.
The banking and holding sector indices rose 2.71 and 2.37 percent, respectively.
Among all sectors, the transportation sector index was the top performer -- up 5.35 percent -- while the sports sector index suffered the biggest drop, down 1.21 percent.
Stocks of Deva Holding, a pharmaceutical firm, performed best, up 9.38 percent, while private lender ICBC Turkey Bank stocks suffered the most, falling 7.02 percent.
The BIST 100 top 5 most-traded stocks were defense giant Aselsan (ASELS), national flag carrier Turkish Airlines (THYAO), private lender Garanti (GARAN), iron and steel producer Kardemir Karabuk (KRDMD), and state lender Halkbank (HALKB) .
The U.S. dollar/Turkish lira exchange rate rose to 3.8730 as of 5 p.m. local time (1400GMT) Monday, up from 3.8650 at Friday's close.
The euro/lira exchange rate declined to 4.4890 by market close, down from Friday's close at 4.4990.
The BIST Gold Exchange index decreased 0.55 percent, while the price of gold per kilogram rose to 157,850 Turkish liras ($40,722) as of 4.30 p.m. local time (1330GMT), compared with Friday's closing price of 157,500 Turkish liras ($40,660).
As of 6 p.m. local time (1500GMT) Monday, the price of Brent oil was $62.80 per barrel, compared with $60.86 at Friday's close.