Turkey to increase support for exports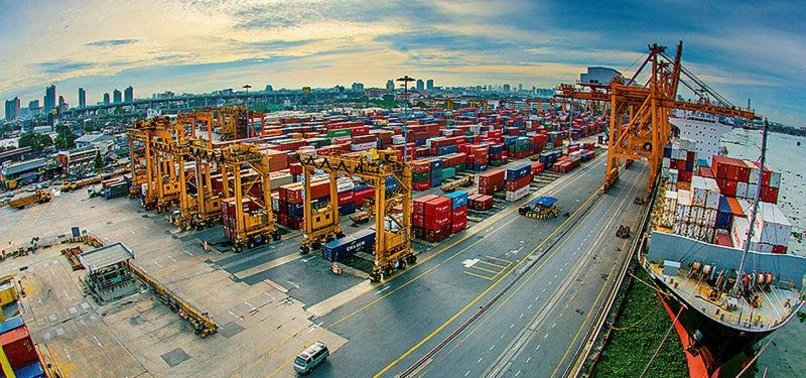 Turkey's export support, which was worth one billion Turkish liras ($262 million) in 2016 and three billion liras ($787 million) in 2017, will rise to 4.2 billion liras ($1.1 billion) in 2018, Finance Minister Naci Agbal said on Thursday.
Turkey gave export refunds amounting to three billion Turkish liras ($787 million) since February 2017, Agbal told Turkish Export Week in Istanbul.
He added that on a first-nine-month basis in 2017, the country gave 22.6 billion Turkish liras ($5.93 billion) in value-added tax returns.
First-nine-months tax returns to exporters were 17.7 billion liras ($4.64 billion) in 2016 and 15.1 billion liras ($3.96 billion) in 2015.
"Investors, producers, employers, exporters, civil servants and government will continue to grow together," Agbal said.
Although 2016 was the worst year in the post-2009 period in terms of global growth, positive progress will be seen in the upcoming period, he emphasized, saying there was intense capital flow from developing countries to Turkey.
"The power balance in the global economy changes rapidly. Production and trade are shifting from west to east. Global transportation routes are changing," he said.
"We need to focus on the change in the global economy and demography while we are building our strategy," Agbal highlighted.
He underlined the importance of Asia, Africa and Europe which offered significant opportunities for Turkey, especially in terms of the service sector: "Emerging countries, especially the ones we call the E-7, will raise their share of the global economy to over 40-50 percent in the 2030-2050 period."
Agbal said Turkey's national income per capita had reached nearly $11,000 from $3,500 in 2002.
"Turkey created a really strong public finance balance. We intend to reduce the budget deficit, inflation and unemployment rate in the coming years and continue to grow," he said.
He added that, in the 2011-2015 period, the general government budget deficit average, which rose to around two percent, was about one percent and in the next few years the country would fall back to previous levels.
"Every reform requires resources. If Turkey manages its budget balances well, the country will make structural reforms," he emphasized.
Turkey's foreign trade volume soared by 18.2 percent to reach nearly $35.3 billion, and the country's exports increased 9 percent to $13.9 billion while imports reached $21.3 billion in October.
In the first 10 months of the year, the total number of export companies in the country reached 72,298, while importers stood at 77,290.
Turkey is expected to exceed its revised export target of $156.5 billion by the end of the current year.